Download Social Media Icons
Download Social Media Icons of any shape, color, size, and file type
Try IconFInder: https://www.iconfinder.com?ref=chris-bolton
Get 50% off with this link!\ IconFinder's subscription is only $9.00 a month. 50% off is $4.50 a month and you can cancel anytime!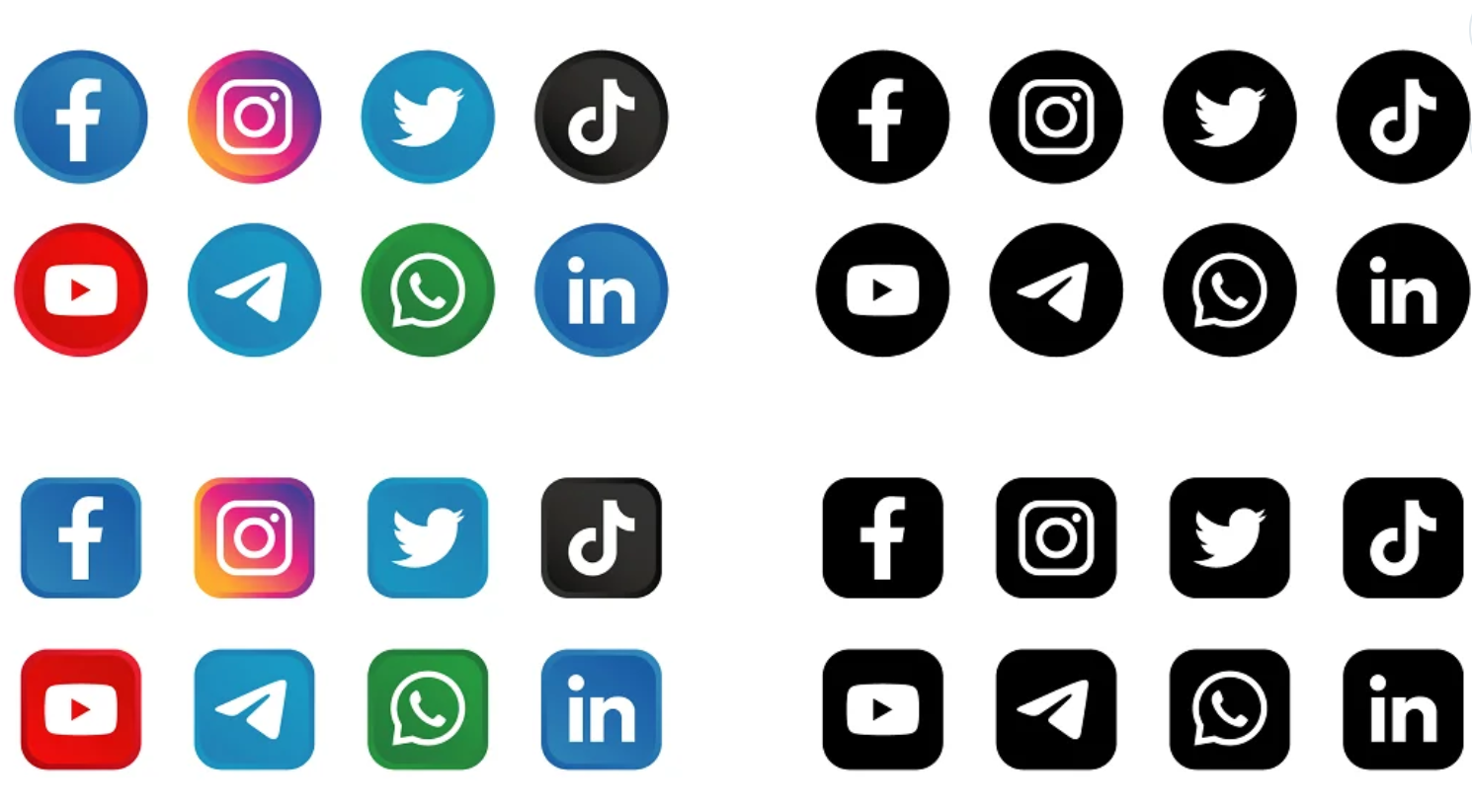 What and why use IconFinder?
IconFinder is an online platform that allows users to find icons and illustrations for their projects. It is a marketplace that connects designers and developers with high-quality, customizable icons. Since its launch in 2007, IconFinder has gained a reputation as a reliable source of icons. In this article, we will explore the benefits of using IconFinder for designers and developers.
Wide range of icons
IconFinder offers a vast collection of icons and illustrations, which are available in various categories including education, food, social media, sports, and more. The platform has over 4 million icons, making it one of the largest icon libraries available. Users can easily browse and search for the icons they need, which saves them time and effort. Furthermore, IconFinder's collection is updated regularly, which ensures that users have access to the latest icons.
High-quality icons
IconFinder only offers high-quality icons that have been designed by professional designers. This ensures that users get icons that are visually appealing, easy to understand, and consistent in style. Additionally, some of the icons available on IconFinder are vector-based, which means they can be scaled to any size without losing quality. This is particularly useful for designers who need to create icons for different devices and screen sizes.
Customizable icons
IconFinder allows users to customize icons to fit their needs. Users can change the color, size, and shape of icons, as well as add or remove elements. This allows users to create icons that match their brand or design style. It also ensures that icons are unique and stand out from other icons on the web.
Easy to use
IconFinder is easy to use, even for those who are not familiar with design tools. The platform has a simple interface that allows users to browse and search for icons easily. Users can also filter their results by category, size, license, and more, which helps them find the icons they need quickly. Additionally, IconFinder has a drag-and-drop feature that allows users to easily add icons to their projects.
Affordable
IconFinder offers affordable pricing plans, making it accessible to designers and developers of all levels. Users can choose to pay per icon or opt for a subscription plan. Subscription plans offer unlimited downloads, which is particularly useful for designers who need access to a large number of icons regularly. Furthermore, IconFinder offers a free plan, which allows users to download up to 50 icons per month.
Time-saving
One of the biggest benefits of using IconFinder is that it saves time. Instead of spending hours designing icons from scratch, users can find icons that match their needs on IconFinder. This allows designers and developers to focus on other aspects of their projects, which ultimately results in faster project completion.
License options
IconFinder offers different license options to suit different needs. Users can choose from a range of licenses including free, attribution, and commercial licenses. The free license allows users to download icons for personal use, while the attribution license requires users to credit the designer. The commercial license allows users to use icons for commercial purposes, which is particularly useful for designers and developers who are creating products or services for clients.
Collaboration
IconFinder allows users to collaborate with other designers and developers. Users can create teams and share icon sets, which is particularly useful for designers and developers who are working on the same project. This ensures that all team members have access to the same icons, which results in consistency and saves time.
Customer support
IconFinder offers excellent customer support. Users can contact customer support via email or chat, and they will receive a response within 24 hours. Furthermore, IconFinder has a comprehensive help center that provides answers to frequently asked questions, which is particularly useful for users who need help with specific issues.\ \ Get your icons now!
https://www.iconfinder.com?ref=chris-bolton
IconFinder's subscription is only $9.00 a month. 50% off is $4.50 a month and you can cancel anytime!